Genshin Impact Anniversary Rewards
Genshin Impact Anniversary Rewards
On September 28, Genshin Impact will celebrate its first anniversary, and fans will be able to win some fantastic anniversary Rewards as part of the festivities. In addition, The most anticipated reward is likely the ten free wishes that have been offered, as wishes in Genshin Impact can be scarce. Free Primogems are always appreciated by gamers, while some are dissatisfied with the overall prizes.
Genshin Impact anniversary rewards
Fans have been able to engage in both the new plot updates to Inazuma. Various events since the release of Genshin Impact 2.1 a few weeks ago. In addition, which is planned to take place on September 28, one year after the company's inception. As the anniversary approaches, fans will be able to receive several gifts and participate in new events.
Passage of Clouds and Stars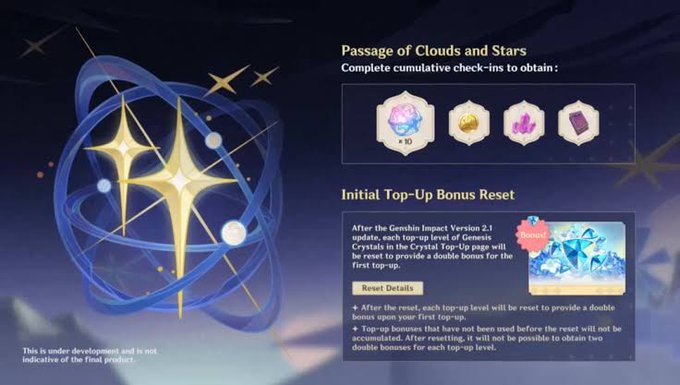 The Passage of Clouds and Stars will be comparable to the original Seize the Day daily log-in events featured in previous Genshin Impact releases. Fans all over the world have been waiting for the return of this log-in incentive for a long time. It appears that players will be able to obtain 10 Intertwined Fates from the event. In addition to that these ten wishes appear to be the most significant gifts that players will receive on the anniversary, while other updates remain unclear.
Genshin Impact Official Genshin Tweet
"The first anniversary of Genshin Impact is approaching. Click the link below to send your Wishes. Once done you will have the opportunity to engrave your own message on Paimon's blocks."
Engraved Wishes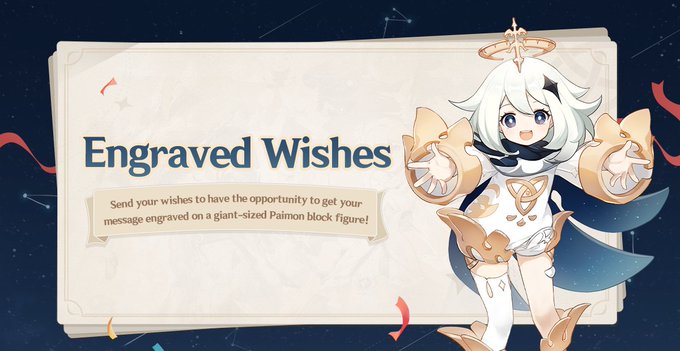 Fans can also participate in the Carved Wishes event which allows them to have their unique message engraved into a real-life Paimon Block. Gamers around the world have contributed their messages and wish to have them etched. In addition, 100 lucky players will earn a $50 Amazon gift card, and one extremely lucky player will receive a PlayStation 5.
CHECK OUT THE LATEST RELEASES :
Battlegrounds Mobile India (BGMI) 1.6 update release date
The Escapists Going To Be Free On Epic games